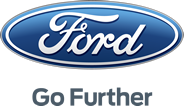 Louisville, KY -
On Wednesday it was announced that four banks pled guilty and at least six banks would pay almost
$6 Billion total in fines
for trying to manipulate foreign exchange rates. This is just the latest in all of the seemingly daily settlements for corporate wrongdoing in the stock market manipulation, yet miraculously, no one is in jail.
JP Morgan Chase of course is involved once again, along with, Citigroup, Barclays, UBS and Royal Bank of Scotland. The charges were cheating their clients to boost their own profits using invitation-only chat rooms and coded language to coordinate their trades.
And they pled guilty, and no one is in jail.